Vaughan
Vaughan has a rich economic and cultural history, and boasts a wide range of convenient amenities while still retaining a suburban feel. Combine that with gorgeous real estate and large lots, Vaughan is a great place to call home!
---
Vaughan, one of the fastest growing municipalities in Canada, is actually a city made up of five different communities: Woodbridge, Maple, Thornhill, Concord, and Kleinburg.
The self-proclaimed, "City Above Toronto," has a rich economic, creative, athletic and cultural history.
Living in Vaughan means having the amenities and accessibility of a city while still retaining a suburban feel.
There's always something to do in this city, whether you're a fan of the arts or athletics, or you just want to have a great day at Canada's Wonderland.
Homes in Vaughan are gorgeous and sizeable and are typically situated on top of large lots.
Ideal for any buyer or seller, you're sure to find your dream home in Vaughan.
The average cost of purchasing a home in Vaughan is approximately $1,341,780 (as of December 2022) though this number can fluctuate based on housing type and which area of the city you live in.

Regardless of budget, any buyer or seller is sure to find a home they love in the city of Vaughan. Prices can fluctuate depending on the community you're looking to move to. To learn more about the neighbourhoods in Vaughan, Read on below.

» Find Properties in Vaughan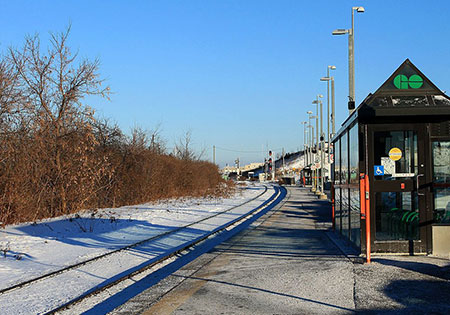 ---
History
If you look at Vaughan, Ontario today, it is hard to imagine that what is now one of Canada's fastest growing municipalities was once a collection of small rural hamlets that relied heavily on agriculture.
Thankfully, the area had the good fortune of attracting skilled tradespeople early in it's history to help build and develop the infrastructure to support a community which is still growing to this day.
The growth of Vaughan is a result of both necessity and good fortune. The earliest inhabitants arrived in the 1800's and consisted mainly of Pennsylvania Germans with a smaller amount of English families and French Royalists.
The majority of the population growth in the early 1800's was a direct result of Britain's defeat in the American Revolution as many British Loyalists fled to the security of British controlled lands to the north.
This migration from the United States gradually decreased and by 1814 was replaced by an influx of immigrants from Britain. With most of the farm land already occupied, it was fortunate that many of these British immigrants were blacksmiths, carpenters, millers, merchants and other essential tradespeople that contributed to the community.
The area was officially incorporated in 1850 as Vaughan Township and the population stood at just over 4300. Growth was minimal up to 1935 when just under 4900 residents called Vaughan home.
The next population boom came after World War II as the population reached just under 16,000 by 1960. This created a need for more homes and also sparked a new mind-set which embraced commercial and industrial development.
Prominent community members and leading figures were at the forefront of this new philosophy which still continues to shape real estate in Vaughan today. By 1971 Vaughan Township merged with the Village of Woodbridge to form the Town of Vaughan. Exactly 20 years later on January 1, 1991, it officially changed its legal status to City of Vaughan and adopted the slogan "The City Above Toronto".
Arts & Culture
There's plenty to do in Vaughan! Whether it's arts, culture, or athletics - Vaughan has it all! Whether it's a family fun activity or a night out without the kids you're sure to find something you love in this city.
For sports buffs, there are a number of local sporting teams you can root for or sport-themed activities. Home to the largest sports organization, the Ontario Soccer Association, soccer fans will love living in Vaughan.
For hockey fans, there are a number of local teams to cheer on including the Vaughan Flames. Nature lovers can check out some great conservation areas. This is an activity for the whole family too! Bring them to the Kortright Centre for Conservation for the annual Sugarbush Maple Syrup Festival or take them to the picturesque Boyd Conservation Area for a family picnic.
There are also some great cultural activities in Vaughan. Art lovers can stroll through the McMichael Canadian Art Gallery or take in some of Canada's most breathtaking scenery through the works of Group of Seven painter, J.E.H. MacDonald at the J.E.H. MacDonald House. Perhaps the most notable attractions in Vaughan are Canada's Wonderland and Vaughan Mills Mall. Whether you're up for a day of shopping or screaming on roller coasters, you'll love it in Vaughan.
Education
Beverley
Brownridge
Concord
Crestwood-Springfarm-Yorkhill
East Woodbridge
Elder Mills
Glen Shields
Islington
Kleinburg
Lakeview Estates
Maple
Patterson
Rural Vaughan
Sonoma Heights
Uplands
Vaughan Grove
Vellore Village
West Woodbridge