Markham
Markham is a large but picturesque community in the GTA. With great commuter links to Toronto, it's the ideal place for professionals looking for real estate away from the bustle of the big city.
---
Markham, the largest of nine communities in York Region, is the "Hi-Tech Capital" of Canada boasting over 1000 companies that work within the tech and life science industries.  Markham has a population of over 353,000.
With a history of rich economic development paired with a culturally diverse community, Markham has something to offer everyone.
The town is extremely accessible - ideal for buyers or sellers who need to commute into Toronto for work, which is less than half an hour away.
For those interested in arts and culture, Markham is home to several theatres, some of which are quite well-known and critically acclaimed, and a sizeable public library system.
With access to York Region Transit, Highway 407, and gorgeous homes on beautiful lots, you could find your dream home in Markham!
The average cost of purchasing a home in Markham is around $1,357,581 (YTD 2023) depending on the type of home you purchase and its location within the community. Regardless of your budget, any buyer is likely to find their dream home in the picturesque community of Markham.

Prices in the area can fluctuate depending on the community you're looking in. To learn more about communities in Markham, click the links below: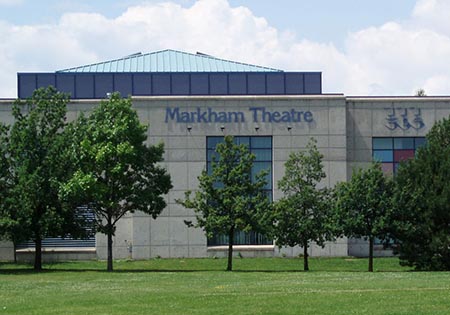 ---
History
Markham was named after William Markham, the Archbishop of York. Settlement in the town first began when German artist and developer William Berczy led approximately 64 families to North America. Though the group was initially intent upon New York, financial disputes led Berczy to negotiation for 64,000 acres in Markham township.
By 1830, Irish, English, and Scottish families began to settle in the community. An agricultural industry began to develop as gristmills and wood mills appeared on Markham's variety of rivers. Roads began to develop and construction was completed on Yonge Street in the 1800s. The town saw the population increase and felt the continued effects of urbanization. Villages grew and by 1871 the first railway line reaching to Markham was built.
100 years later, Markham was incorporated into a town as its population soared. What began as a largely agriculture community began to transform after World War II when the town started to feel the effects of urbanization from Toronto.
Once the Highway 404 was finished in the 1970s, urban development rapidly expanded in Markham. By the mid 70s Markham's population was 56,000. The population has rapidly increased since then and much of Markham's farm land disappeared. Markham now consists pf six communities including Markham Village, Milliken, Thornhill, Buttonville, and Unionville.
Today, Markham is Canada's Hi-Tech Capital and is home to the head offices of IBM Canada and many other well-known companies.
Arts & Culture
Markham is a vibrant community rich with cultural diversity and located a stones throw away from downtown Toronto.
Whether you're looking for something to do on your own or with the whole family, Markham has something for you.
With a large number of cultural festivals and activities, including the Markham Fair, Markham Museum, and Reesor Farm Market, celebrate the history of your community. For theatre buffs, Markham has plenty to offer.
There are a number of theatres and acting troups within the city including the critically acclaimed Markham Little Theatre. Productions range from dramas to comedys to thrillers, intriguing theatre go-ers of all tastes.
With no lack of art shows and galleries, there is no need to go into the city when you live in the highly creative town of Markham. One of Markham's main galleries, The Varley Art Gallery, features year-round exhibits from a number of local and international artists.
Perhaps most impressive is Markham's public library system, with 8 branches, a new book is never far away.
Summer reading clubs provide interested literary minds with a venue in which to discuss the latest novels.
Education
Aileen Willowbrook
Angus Glen
Bayview Fairway
Bayview Glen
Berczy
Box Grove
Bullock
Buttonville
Cachet
Cathedraltown
Cedar Grove
Cedarwood
Commerce Valley
Cornell
Devil's Elbow
German Mills
Grandview
Langstaff South
Legacy
Markville
Milliken Mills West
Rouge Fairways
Rouge River
Royal Orchard
Rural Markham
Sherwood Amberglen
Thornhill
Thornlea
Unionville
Victoria Manor Jennings Gate
Victoria Square
Vinegar Hill
Wismer