Keswick
Real estate in the Aurora Estates neighbourhood features a stunning natural backdrop, luxurious atmosphere and a convenient setting with great amenities.
---
Aurora, approximately 20 km north of Toronto, is partially situated on the Oak Ridges Moraine, and is a part of the Greater Toronto Area and Golden Horseshoe of Southern Ontario. Many Aurora residents commute to Toronto and surrounding communities.
Located amongst lush greenery and sprawling lots, Aurora Estates sits in the south end of Aurora, bordered by Bloomington Road, Bayview Avenue, Yonge Street, and Vandorf Sideroad. Aurora estates boasts unique, customized homes that vary in size and style. This community is ideal for buyers or sellers with homes ranging from detached homes to town homes. The average price of any housing type in Aurora Estates is approximately $906,316 (YTD 2021). 
The neigbourhood of Aurora Estates is located just down the road from Highway 404 and not far from Highway 400. This community offers a luxurious atmosphere in a convenient setting fulfilling every real estate need. Aurora Estates also has a number of schools in the area making it ideal for families looking for a new home.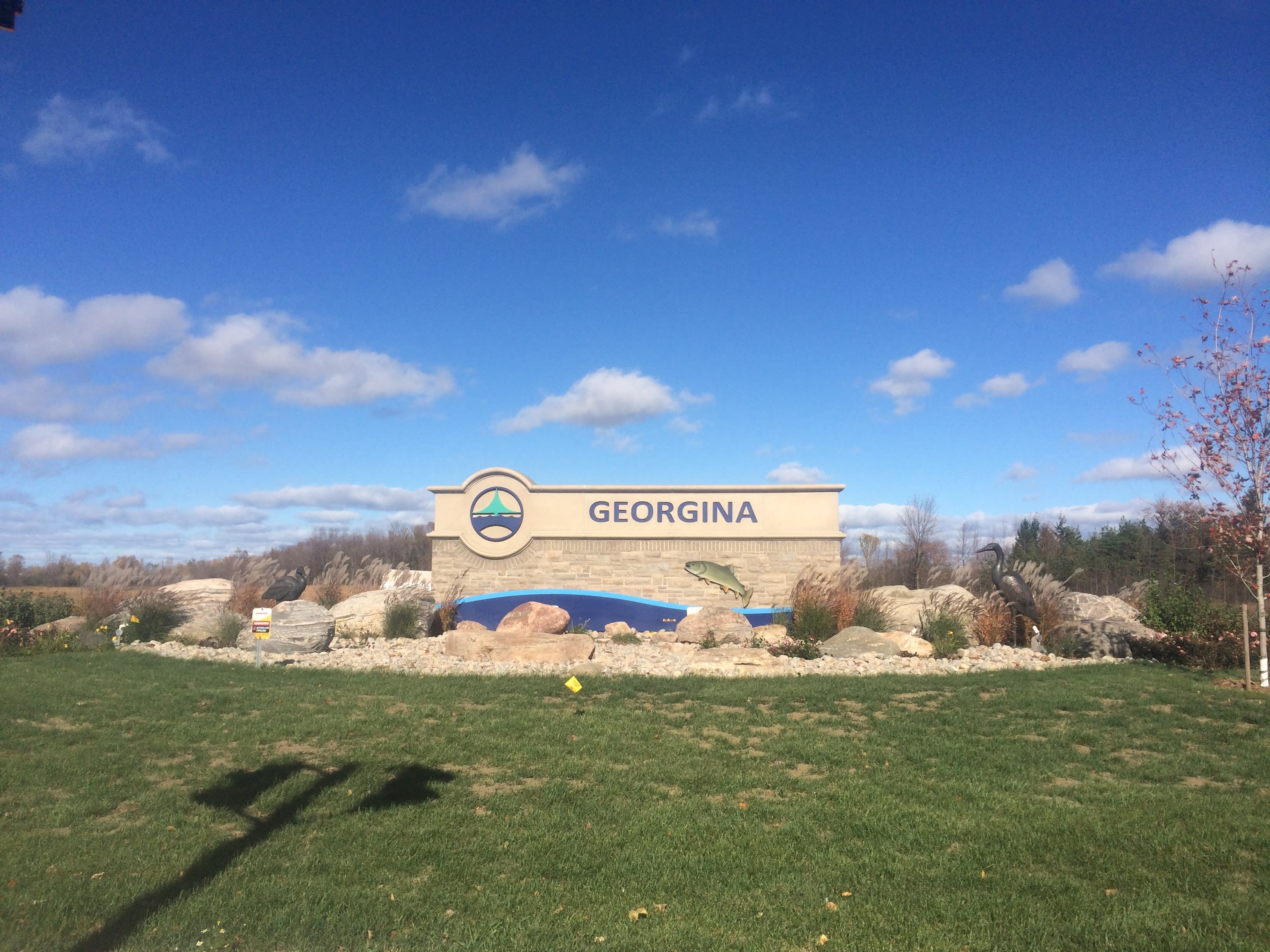 ---
History
Aurora's population is estimated at 55,445 is a town in York Region. The population is forecasted to reach approximately 69,688 by 2020.
In the Canada 2006 Census, the municipal population of Aurora was the 97th largest in Canada, compared to 113th for the 2001 Census. 
Lieutenant-Governor John Graves Simcoe gave the order for Yonge Street to be extended to Holland Landing in 1793, the way was paved for the establishment of a community where Aurora now stands.
In 1804, Richard Machell became the first merchant at the cross roads of Yonge and Wellington and the hamlet soon became known as Machell's Corners.
Charles Doan was another early businessman at Machell's Corners and became the first postmaster and later the first reeve. As postmaster, he was influential in renaming the village Aurora.
With the coming of the railway in 1853, Aurora emerged as an important centre north of Toronto. The Fleury plow works was established soon after and Aurora was on its way to becoming a flourishing industrial town.
The population of Aurora in 1863 was 700, and by 1888 it had grown to become a town of 2,107 residents. With some ups and downs in growth over the years, Aurora is now a flourishing town with a strong commercial and industrial base.
Worthy of note is the fact that Aurora was the childhood home of Lester B. Pearson, Prime Minister of Canada from 1963–1968, when his father, Rev. Edwin Pearson, was the Methodist minister.
The Town is noted for preserving its historical built form and in 2008 was awarded The Prince of Wales Prize for Municipal Heritage Leadership. In 2009 the Town received the Lieutenant Governor's Ontario Heritage Award for Community Leadership in heritage conservation and promotion.
Arts & Culture
Aurora has a rich cultural history, making it the ideal place for those who want the arts and culture of the city without actually living in Toronto. Perhaps the most historic cultural contribution Aurora has is its theatre. Theatre Aurora has been around for the past 54 years and regularly puts on performances to enjoy and even features youth shows for those interested in getting their kids into theatre.
If music is more your thing, Aurora holds the annual Aurora Jazz Festival. Every summer, the 3-day festival boasts Canadian musicians and cool jazz. Held in the Aurora Town Park, this festival combines the beauty of Aurora and the culture of jazz music.
For nature-lovers, Aurora boasts over 700 acres contained within 45 parks. There is also a 25km-long trail system ideal for hiking, nature or jogging. Aurora's parks are ideal for those with families.
In addition, the community offers a number of special events including art shows, Canada Day celebrations, Ribfest, movies and music in the park and many more.
Education
Aurora Grove
Aurora Heights
Aurora Highlands
Aurora Village
Bayview Northeast
Bayview Southeast
Bayview Wellington
Hills of St. Andrew
Rural Aurora