Approximately one-third of Royal LePage real estate professionals say they are holding as many or more open houses today as they were pre-pandemic
By: Royal LePage
Read the full article »here«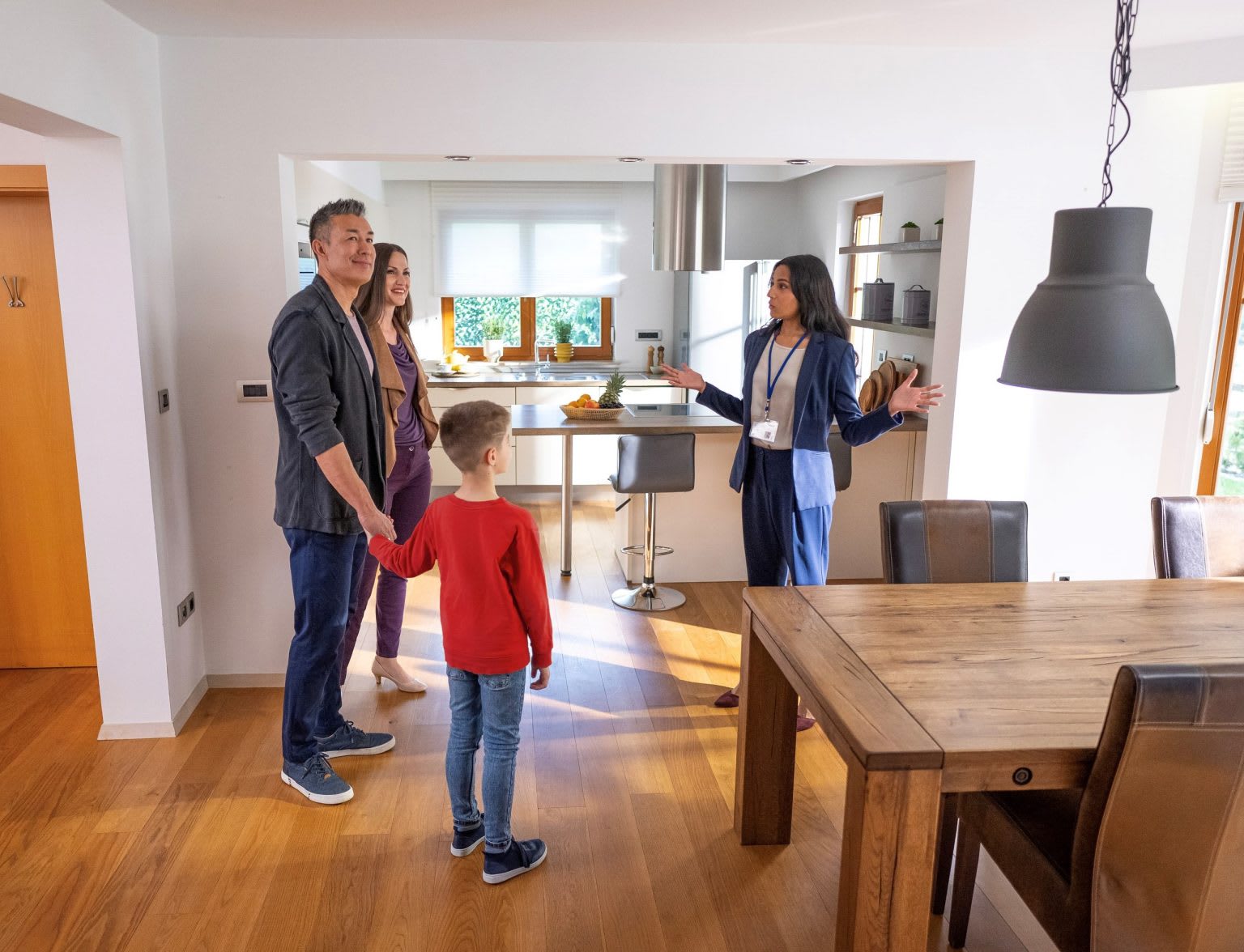 Advancements in technology have had an incredible impact on the Canadian real estate industry. Technology has allowed consumers to be more engaged in the buying and selling process, helping to keep them informed and up to date, and offering real estate professionals useful tools to service their clients quicker and more efficiently than ever before.
Online applications and digital resources proved to be especially important during the height of the COVID-19 pandemic, when viewing a home in person became increasingly challenging amid safety concerns and social distancing rules. However, the ability to walk through a property and explore a space in person is irreplaceable for many buyers.

According to a recent survey1 of more than 600 Royal LePage real estate professionals across the country, 48% of sales representatives use open houses in at least half of their listings in their promotional strategy to sell a home.
Nearly one-third of real estate professionals (32%) said they are holding as many or more open houses today as they were pre-pandemic, and almost half (46%) believe open houses are still as effective today as they were pre-pandemic in attracting quality buyers.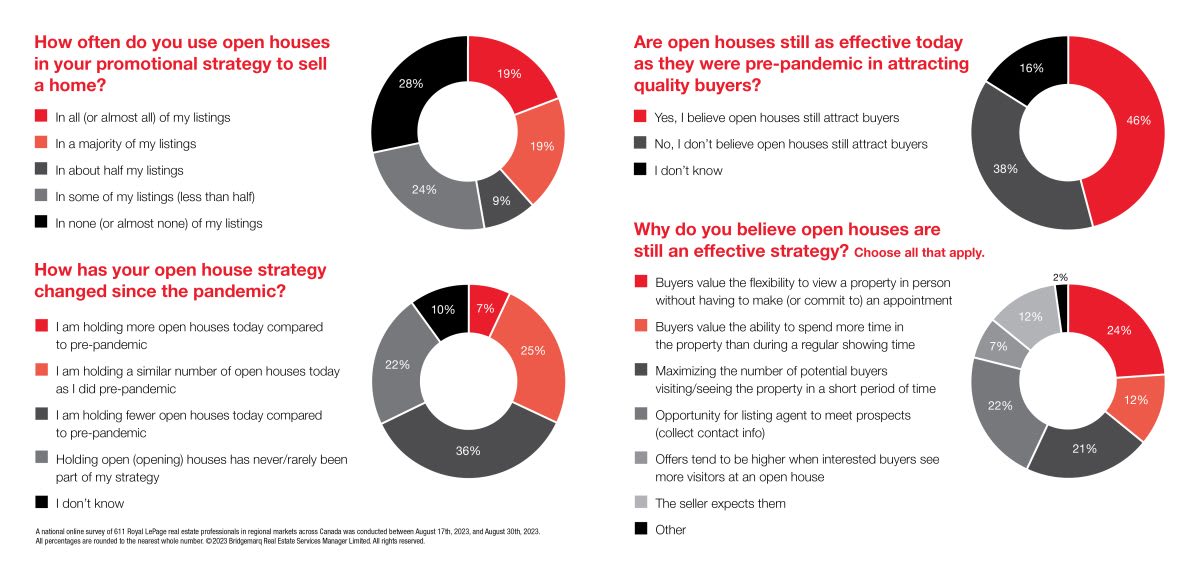 "Technology has advanced our industry by leaps and bounds, from 3D furniture renderings to virtual showings. During the pandemic, when in-person interactions were restricted by social distancing guidelines, technology was the only way many of us were able to help our clients. However, nothing can truly replace the feeling of physically walking through a home that you dream of buying," said Shawn Zigelstein, broker and team leader at Royal LePage Your Community. "Buying a property is a very personal decision, and most purchasers want the experience of being able to view their biggest financial investment in real life, if at all possible."

Shawn Zigelstein added that an open house also offers potential buyers the benefit of being able to leisurely view a home without the time restrictions of a formal showing.

When asked about the top reasons why open houses are still an effective selling strategy, Royal LePage real estate experts said that buyers value the flexibility to view a property in person without having to make, or commit to, an appointment (24%). Respondents also reported that open houses are an opportunity for the listing agent to meet new prospects (22%) and maximize the number of potential buyers seeing the property in a short period of time (21%).

When tasked with selling a home, real estate agents have a variety of marketing tools at their disposal. Yet, every home is unique, and each one requires a savvy, marketing-minded expert to apply the right resources in order to attract an appealing purchase offer.
In their marketing strategy, real estate professionals use a variety of visual and digital tools to promote their clients' listings. According to the survey, 36% of respondents use professional staging in at least half of their listings in their promotional strategy to sell a home; 67% use professional videography; 47% use drone footage; and 33% use online property ads or listing articles in at least half of their listings.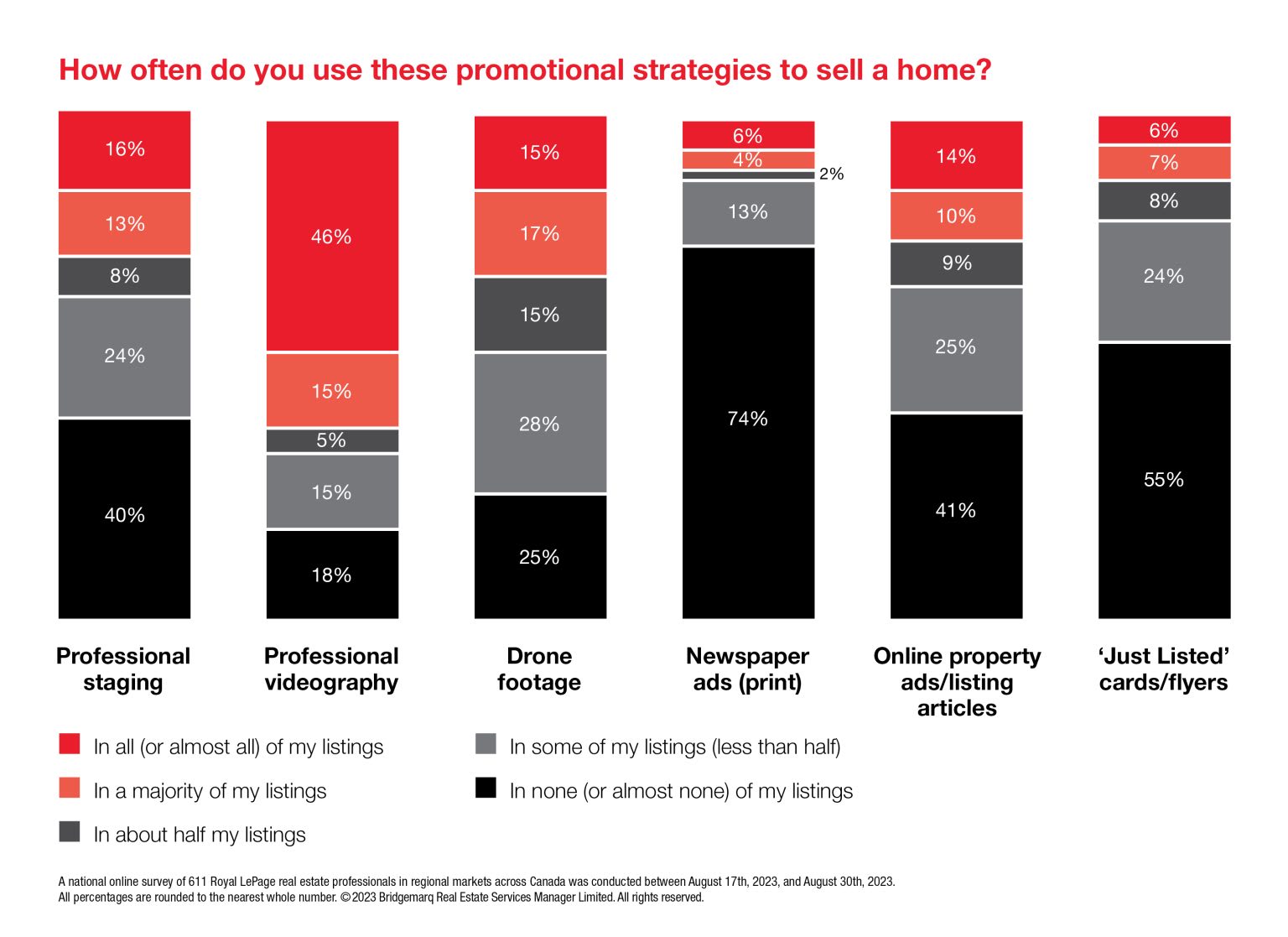 Not surprisingly, real estate professionals are utilizing less print materials when promoting their clients' homes today. Seventy-four per cent of respondents said they use newspaper ads in none or almost none of their listings, and 55% said they use "Just Listed" cards or flyers in none or almost none of their listings.