Royal LePage Canada Featuring Shawn Zigelstein 

February 23, 2023
Nationally, a typical $1-million home boasts an average of 3.2 bedrooms, 2.6 bathrooms and almost 1,800 square feet of living space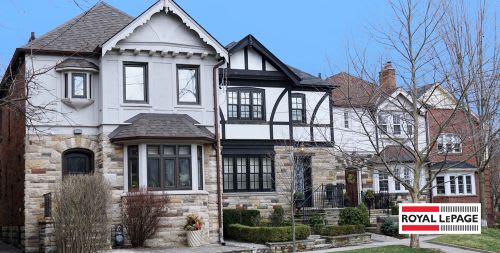 TORONTO, February 23, 2023 –In examining what a budget of approximately $1 million – give or take $50,000 – can buy in Canada's major housing markets, Royal LePage determined that the average home in Canada valued between $950,000 and $1,050,000 in December of 2022 had 3.2 bedrooms, 2.6 bathrooms and 1,763 square feet of living space, inclusive of all property types. Data for the report was provided by Royal LePage's sister company RPS Real Property Solutions, a leading Canadian real estate valuation company.

Canadian homeowners, renters and buyer hopefuls continue to keep a close eye on real estate trends in their markets and nationally, after almost two years of exceptional housing demand and record price appreciation. Home prices in Canada have moderated over the last nine months, following a series of interest rate hikes by the Bank of Canada. Still, a fundamental shortage of inventory has kept Canadian property values relatively stable, and in major markets across the country, a $1-million price tag on a home is not unusual. However, the type of property that a million dollars gets you differs from one region to the next.

"The mythical million dollar house may not be the mansion it once was, yet a million-dollar budget will still buy a luxurious home in many parts of Canada," said Phil Soper, president and CEO of Royal LePage. "For those who live in our most expensive cities, low seven figures will get you a lovely, if more modest home."

In today's post-pandemic landscape, more Canadians than ever before have the option to work fully remotely, resulting in the ability to choose the city or town where they want to live without being restricted by the local job market.

"Wider acceptance of fully remote employees has given more Canadian homebuyers the flexibility to live and work wherever they like. For those who prioritize square footage, outdoor space and luxurious features, $1 million will go a lot further in cities outside of Toronto and Vancouver," noted Soper. "Others, however, will pay a premium to live in the heart of our major cities and have access to top restaurants, shops and entertainment within walking distance, even if it means having a smaller living space."

The Greater Montreal Area, unlike Canada's two other largest metropolitan centres, boasts an average home size that is larger than the national average within the price range of $950,000 to $1,050,000.
Royal LePage Million-Dollar Properties Report Chart
REGIONAL SUMMARIES

Greater Toronto Area
The average home in the Greater Toronto Area valued between $950,000 and $1,050,000 in December of 2022 had 3.0 bedrooms, 2.2 bathrooms and 1,461 square feet of living space; 302 square feet less than the national average.

"A $1-million home in the GTA these days is quite different from a property in this price range a few years ago, when lower interest rates and lower overall home prices allowed for more accessibility into the Toronto market," said Shawn Zigelstein, broker and team leader, Royal LePage Your Community. "Today, the $1-million benchmark is considered more of an entry-level price point in many neighbourhoods in the city. Sales over the seven-figure mark dominate the detached market, in both the city centre and the suburbs. The increased demand for larger properties as a result of the pandemic has put pressure on supply in this segment."

Zigelstein noted that a $1-million budget can afford prospective buyers a two-bedroom condominium in a newer building and a walkable downtown neighbourhood. Those searching outside of the city centre will see their dollar stretch farther, as homes with greater square footage are available at the same price point.

The average home in the city of Toronto valued between $950,000 and $1,050,000 in December of 2022 had 2.8 bedrooms, 1.9 bathrooms and 1,232 square feet of living space; 229 square feet less than the average property in the greater region, and 531 square feet less than the national average.