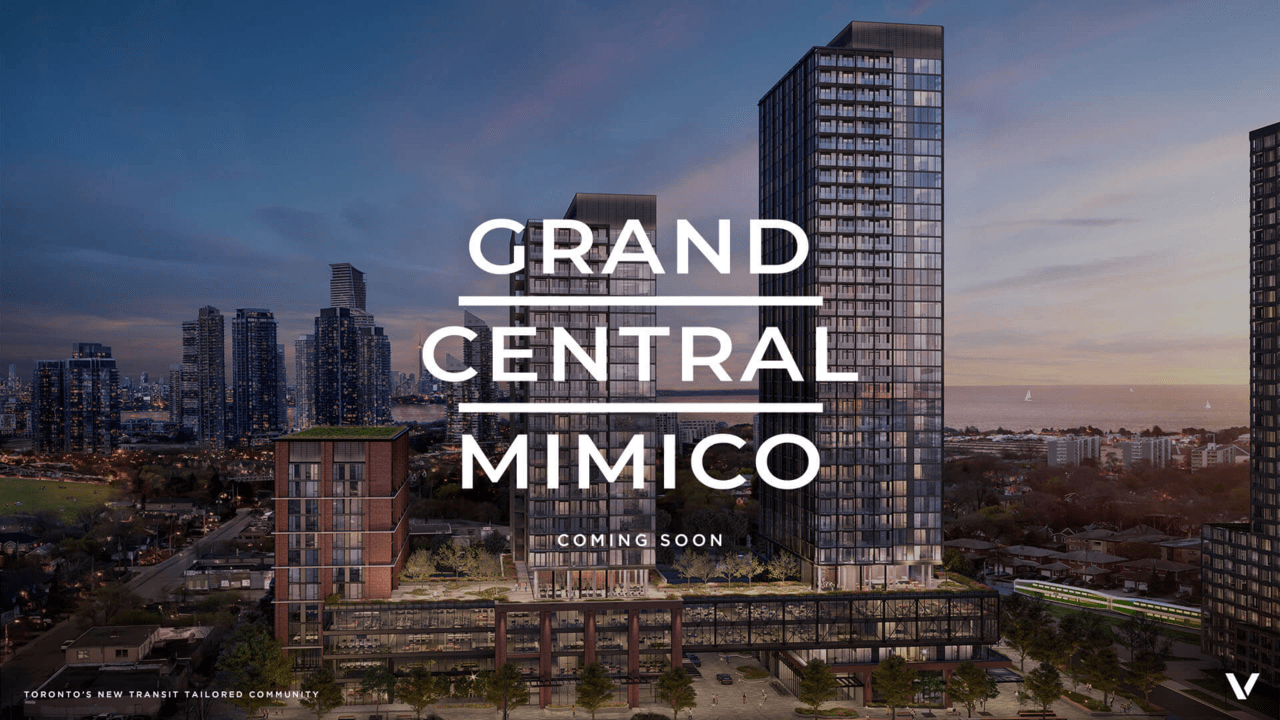 PRE-CONSTRUCTION
COMING SOON
Etobicoke, Ontario 
578 new units
Price: TBA
Completion: 2023
***Grand Central Mimico Condos - A Modern South Etobicoke Development***
Grand Central Mimico is a modern neighbourhood located within proximity of the Mimico GO Station offering connection to downtown Toronto, Humber Bay Shores, and the GTA. Situated in South Etobicoke, the Grand Central Mimico area focuses on bringing together timeless architecture, green space, public transit and commuter access. The atmosphere aims to blend a sense of scale with contemporary vibrancy while retaining a tight community charm with local bakeries such as San Remo, restaurants and parks. Grand Central Mimico will consist of approximately 1.85 million square feet of residential space combined with mixed-use spaces such as retail and commercial. Some of the Grand Central Mimico condos for sale include The Buckingham and 327 Royal York condos.
The true perks of Grand Central Mimico are the location and modern nature of the neighbourhood. Located along the Lakeshore West GO Train line, the neighbourhood's West boundary is Royal York Rd with a serene residential home oriented area to the North. Lake Ontario along with its various villages + areas such as Humber Bay Shores, Long Branch and the waterfront trails are all within quick range heading South. The development of the Grand Central Mimico condos and community is being lead by VANDYK Properties, an experienced real estate developer with successful projects including the Craftsman Condos and Windows on the Green. The integration of Grand Central Mimico with the Metrolinx operated GO Train line is a truly unique feature that provides seamless public transportation access.
Heading West along the train line connects you to Port Credit including the Hurontario LRT and then Downtown Oakville and Burlington stretching all the way to the Niagara GO Train expansion. Heading East brings you through Liberty Village and Exhibition Station right into the core of Downtown Toronto and Union Station. Royal York Rd also supports local bus transportation routes and easy access to the Gardiner, 427 and QEW highway systems ensures great connectivity for automobile users.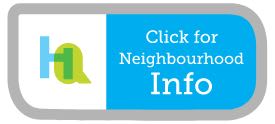 Keys To This Property:
Developer: VANDYK Communities
Three towers – 39, 24, and 12 storeys 
365 one-bedroom, 154 two-bedroom, 59 three bedroom suites
50,000 sq. ft. of commercial space 
Located in Etobicoke's charming Mimico neighbourhood
Has a Walk Score of 58/100, Transit Score 67/100, and Bike Score 72/100
Less than 5 minutes' drive to Gardiner Expressway, 5 minutes' walking distance to the LW Lakeshore West at Mimico GO stop
Close to numerous shopping, dining, recreational and entertainment options
Close to schools
10 minutes to Humber College – Lakeshore Campus
Close to parks including Manchester Park, Winslow Dalesford Park, and Grand Avenue Park
THIS PROJECT IS NOT YET OPEN TO THE PUBLIC
Contact Team Zold to get more details at Grand Central Mimico Condos.