RACHELLE YOUNGLAI - REAL ESTATE REPORTER
Aug 6, 2020
Canada's two hottest real estate markets spiked for the second straight month, hitting record sales for July and pushing up prices as rock-bottom mortgage rates and limited supply whipped up competition after a brief slowdown from the COVID-19 pandemic.

In the Toronto region, sales jumped 30 per cent over the previous year, to 11,081 homes, and the average selling price rose 17 per cent to a record $943,710, according to the local real estate board. The sales were 50 per cent higher than June, when activity rebounded sharply after two months of pandemic restrictions.

In the Vancouver area, sales increased by 22 per cent compared with July, 2019, to a record 3,128 homes, according to the local board. That was nearly 10 per cent above the 10-year sales average for July, and 28 per cent higher than June.

"We're seeing the results today of pent-up activity, from both home buyers and sellers, that had been accumulating in our market throughout the year," Colette Gerber, chair of the Real Estate Board of Greater Vancouver, said in a statement accompanying the results. "Low interest rates and limited overall supply are also increasing competition across our market."

Mortgage rates have dropped to record lows, with some lenders offering five-year fixed rates below 2 per cent, pushing up home prices and making it easier for homeowners and potential buyers to pay off home loans.

 "Low interest rates are the rocket fuel that drives house prices," said Carl Gomez, an independent real estate economist.

Although more homeowners put their homes up for sale in the Toronto and Vancouver areas as the pandemic eased, the total inventory of available properties in each market was approximately 15 per cent below July of last year, making it harder for buyers.

In the Toronto region, the rise in the average selling price was driven in part by detached houses, which soared 26 per cent to $1,541,003 in the city of Toronto and climbed 14 per cent to $1,060,318 in the surrounding suburbs, according to the Toronto Regional Real Estate Board. From June to July, the average selling price across all types of properties was up 5.5 per cent.

The home price index, an industry calculation that helps mitigate distortions from the top end of the market, rose 10 per cent year-over-year in Toronto to a record $880,400.

Before the pandemic, the board forecast the average selling price for the year would be $900,000. The board did not say whether it would update its forecast, but said increased competition "fuelled a further acceleration" in price growth last month.
"The market seems to be extremely hot in certain sectors," said Shawn Zigelstein, a broker with Royal LePage Your Community Realty in Toronto. "The freehold market in both the suburbs, as well as the city, all seem to be selling very well, and as long as they are priced well, are getting multiple offers and much more showing interest than we've seen in recent months."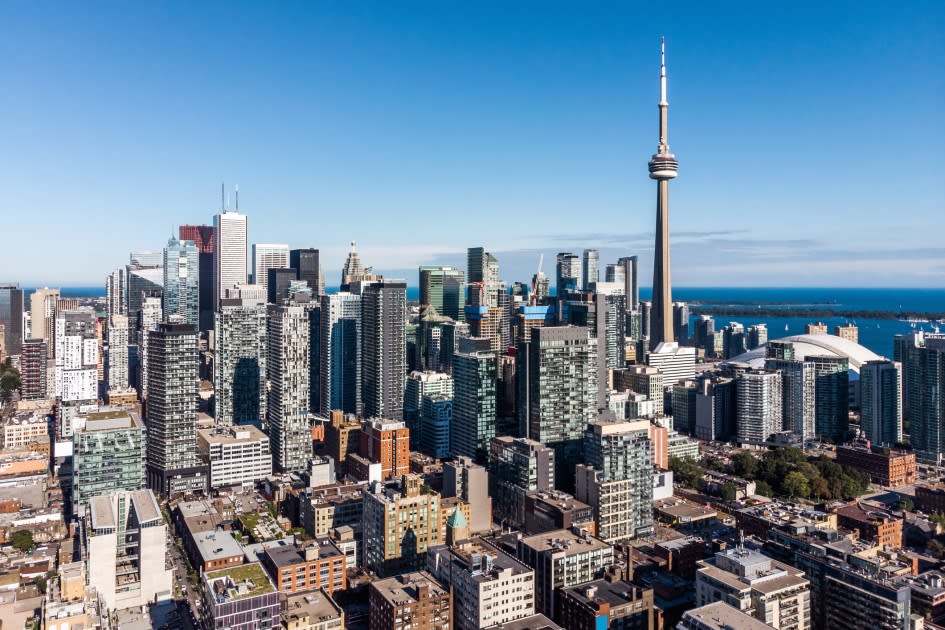 In the Vancouver region, the home price index climbed 4.5 per cent over July of last year to $1,031,400. Detached houses rose by 5 per cent, followed by semi-detached houses and condos, according to the price index. The month-to-month price change was up incrementally.

Some realtors have speculated that this summer was the delayed spring selling season, which is normally the busiest time of the year. But Ms. Gerber dismissed that theory, and said so far the rebound is similar to what occurred after the Great Recession of 2008-09 and the 2015 oil crash, when renewed confidence in the country's economy reignited activity.

"Once people see that things will be okay, the economy is going to recover, they will keep their jobs. ... When you see there is stability, that is when you step back in the market," she said.

The jump in sales last month in Vancouver more than mitigated the eight weeks of tepid activity early in the pandemic. Sales from January through July have surpassed the number over the same seven months last year. "I couldn't believe the numbers," Ms. Gerber said.

Although a shortage of properties has spurred bidding wars and homes selling well over asking prices, record-low mortgage rates are also contributing to severe price inflation.
 
However, Mr. Gomez said that the summer rebound may not be sustainable. Banks have provided many homeowners with mortgage deferrals of up to six months, but that help is expected to end this fall. As well, the unemployment rate is still high, immigration has slowed and many industries, such as tourism, retail and accommodation, continue to struggle.

"Like the economy itself, I feel like things are likely to cool off after this initial rebound," he said.
Original article here.