NEIL SHARMA - REAL ESTATE REPORTER
AUGUST 7, 2019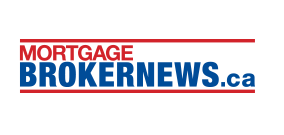 If there are any doubts that the sales cycle in Toronto's real estate market has rebounded, July figures from the Toronto Real Estate Board should jettison those allusions.

Sales through TREB's MLS topped out at 8,595 last month, but it was an impressive 24.3% year-over-year surge over July 2018. Moreover, on a month-over-month basis, July sales increased 5.1%. New listings in July 2019 also rose 3.7%.

The average selling price last month, according to TREB, increased 3.2% year-over-year, reaching $806,755, and the MLS Home Price Index Composite benchmark also rose 4.4%.

Shawn Zigelstein, of Team Zold at Royal LePage Your Community Realty, notes that consumer confidence in the market is at a two-year high and that buyers are have their sights set on the city's high-density product.

"Even if we maintain our current pace for the rest of the year, we'll be up between 8-10,000 transactions," he said. "People have started realizing that maybe we've already hit the bottom and it's time to start buying again. They aren't waiting like they have been for the last 24 months; they're back in the marketplace.

"The pressure is on high-density product, like condos and towns, and the numbers are flat on the detached homes segment and especially down in the 905 area. However, condos, townhomes and other high-density product are really moving and fueling the market from price and volume standpoints."

Zigelstein added that the autumn market, the second-strongest of the year, will further pad sales figures.

Ottawa, which has Ontario's second-largest housing market, also enjoyed a scorching July, as sales figures released by the Ottawa Real Estate Board revealed 1,842 transactions through the MLS, up 14.8% over July 2018's 1,605 sales.

By housing type, there were 1,382 sales in the residential-property class, up 12.3% from July 2018, and 460 condo sales, which are up 23% year-over-year.

"Typically, after the busy spring, July tends to be a slower month as people take vacations and spend more time with their families, but there was no slowdown this past month," said OREB President Dwight Delahunt. "In fact, we recorded the highest number of July sales in 15 years.
"Also, for the first time in 2019, there was an upsurge in new listings, which has slightly improved housing inventory," continued Delahunt. "Although this is encouraging news, it is not enough to keep up with demand. In order to bring about a more balanced market, there needs to be at least a three-month supply of listings. Currently, Ottawa is closer to one-month supply."

In the GTA, by contrast, the average home of all types sold for $807,871 in June, a 3.1-per-cent increase compared with June last year as the volume of sales jumped by almost 10 per cent. Detached house prices averaged $1.02-million in the GTA in June and $1.33-million within the City of Toronto.

Across Canada broadly, CREA said home sales rose 0.3 per cent compared with June last year, while the average price rose 1.7 per cent.

However, the national trend contained extreme variations, with home prices continuing their slide in the Vancouver region and in Alberta and Saskatchewan. At the same time, prices have climbed in Southern Ontario, Ottawa and across many cities in Quebec.

CREA chief economist Gregory Klump said there a "growing divergence" in housing markets between Eastern and Western Canada, but says there is evidence that some markets in B.C., Alberta and Saskatchewan have stopped deteriorating.