By Andrew Willis / MorningStar
April 12, 2019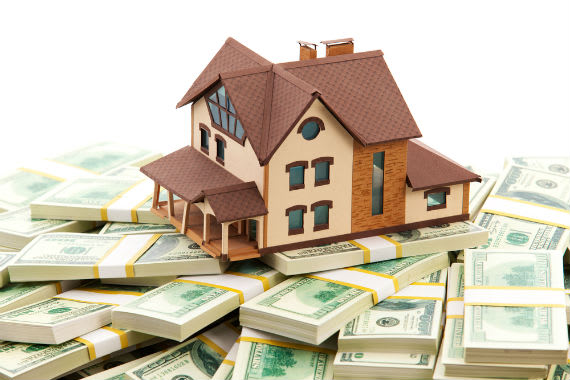 The good news about the Canadian housing market is that it appears stable despite concerns of over-cooling. However, with prices and sales levels starting to come down, where is the value to be found when considering an investment property?
It depends on what kind of buyer you are. And it's important to know the fundamental constants in the market, the detractors, and then the remaining areas of value. First, it's worth considering what's going on with buyers in the market that are looking for a home, the root of demand, when considering purchasing a property as an investor.

There will always be a demand for places to live in familiar areas. What isn't constant is the willingness – and ability - to pay for them. Growing debt levels, stagnant wages, and tighter mortgage rules, all seem to have conspired to cool the market.

"Cash flows are getting tight," says Steve Saretsky of Sutton West Coast Realty and author at stevesaretzky.com, "and you have policymakers pushing to lower prices."

The expectation of prices coming down, with a little economic uncertainty added in, has incentivized home buyers to hold off from making a purchase with 56% of Canadians choosing to wait until next year to purchase a home, according to an Ipsos/RBC poll released this week.

Once prices started to dip slightly, investor bids started pulling out, says Saretsky. And so began a homebuyer-speculator feedback loop in the downward direction. The Canadian housing market saw a 9% fall in sales in February year over year, and the first decline in prices since 2009. However, when you remove the hotter urban areas that are correcting after being caught up in the upwards feedback loop, as well as harder-hit oil-linked markets out West, figures are actually up 2.8% year over year. This suggests a sentiment of stability and hints at some regions of value for real estate investors.

Where's the value?

"Stay away from the main city cores, such as those in Toronto and Vancouver, they are so priced-out from a numbers standpoint" says Shawn Zigelstein of Royal LePage Your Community Realty, pointing out that people looking to get into the small to mid-size condo units in these areas just won't be able to make ends meet without an unrealistically large down payment.

Saretsky agrees and says that investors in Vancouver, for example, need to come up with between 35% down payment to be in positive cash-flow territory. "With an 18 year low in sales levels, it's hard to speculate," he says.

And things aren't too enticing with pre-construction condos either, especially with long time horizons and new condo supply that's been doubling year over year. "If you were to buy a pre-construction build today, you're looking at a four to five-year play," says Zigelstein, "and less speculative plays in Toronto and Vancouver are still two-year plays."

Buyers now are looking for wealth preservation plays that survive a 10 to 15-year outlook, says Saretsky.

Rental income is the way to go

The down payment situation can look quite different on a monthly basis when a portion of the investment is paying itself off. Buying a property that's already built, and then renting it out, works better in today's slower market, feels Zigelstein.

Both Saretsky and Zigelstein see income opportunities outside of urban areas. "Rents in Vancouver have topped out," says Saretsky, "they're currently priced to perfection at between $1,800-2,000/month."

Look to smaller markets with good domestic economies, such as St. Catharines or Stoney Creek, for investments in multiplexes or duplexes, says Zigelstein.

As far as timing goes, waiting for interest rates to drop doesn't make much sense to either Saretsky or Zigelstein. A potential drop of a quarter of a percent just isn't going to make enough of a difference to the numbers.

Keep an eye out for assignments – and other opportunities to spring up

With the recent increase to the federal government's Home Buyers Plan withdrawal limits, as well as the new First-Time Home Buyer Incentive about to be put to the test, it remains to be seen whether the new initiatives will help the markets spring back into action.

Saretsky says for those still looking at a capital appreciation play, or buyers looking for a place to live, the assignment route might still uncover some gems. An assignment allows a buyer to take over an initial buyer's property, rights, and obligations before the close of the sale. Saretsky suggests keeping an eye on social media postings and forums.

With mortgage regulations tightening and the prospect of lower sales and prices, as well as stabilizing rent levels, speculators that had picked up handfuls of units in the days of the hot market may have trouble closing on all of their obligations.

More opportunities could be around the corner as we head into a cyclically hot spring season, and it's worth watching the activity around Easter Weekend and as the weather improves for signals going forward, says Zigelstein.