By Josh Sherman / Livabl
January 23, 2019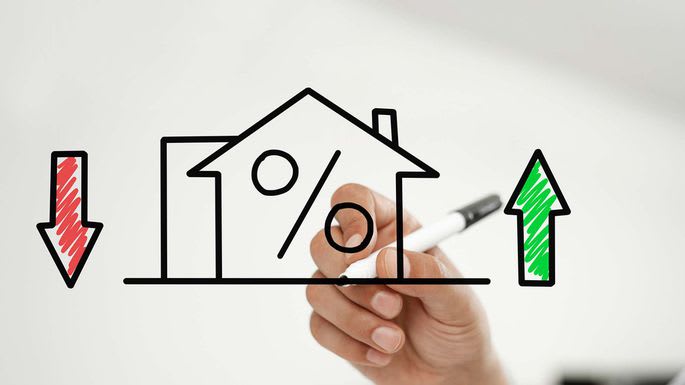 More Canadian banks are trimming mortgage rates following RBC's move last week to hack 15 basis points off its five-year fixed rate.

It was likely welcome news for homebuyers in Toronto, one of Canada's priciest markets with an average home price of $750,180, according to the local real estate board.

But could these discounted rates add some fuel to activity in the market?
"Is this drop of 15 basis points… going to make a difference and jump-start the market once again? No, it's definitely not," says Shawn Zigelstein, a GTA-based real estate agent with Royal LePage Your Community Realty.

Such a decline would only save a borrower $40 a month on a $500,000 mortgage, Zigelstein estimates, while around "a couple thousand" would be shaved off the qualifying rate. "If you're dropping 15 basis points at the end of the day, really you can afford four extra Starbucks at the end of the month," says Zigelstein.

However, if the recent cuts are the sign of a future trend, the impact could be meaningful.

"If we start to see another potential drop, and then another potential drop could that then make things a little bit more attractive for the buyers out there that have been sitting on the sidelines recently? The answer probably is yes if you start to see a pattern," Zigelstein adds.

Zigelstein's remarks echo an earlier report from Capital Economics. After the initial RBC cut, Capital Economics said rates would "need to fall much further" to help Toronto homebuyers.

In terms of improving Toronto ownership housing affordability, Zigelstein says that removing, or tweaking, mortgage stress testing would be more effective.

Federally regulated financial institutions are required to test mortgage applicants' finances to see if they could afford monthly mortgage payments that match either the Bank of Canada's five-year benchmark rate (considerably higher than current mortgages) or are 2 percentage points above the rate they are applying for — whichever of the two is greater.

"I'd love to see that stress test disappear or be adjusted in some way or another," Zigelstein.