Marek Kloda
If you are looking to purchase a home in the Greater Toronto Area or perhaps sell one, Team Zold Sales Representative Marek Kloda will be there to provide you with fantastic service!  
Providing a helping hand is Marek's specialty.  If you are looking to purchase a home in the GTA or perhaps sell one; Marek will be there to provide you with fantastic Service!
As a part of Team Zold, Marek brings to our team his sales experience, professionalism, dependability, and strict attention to detail which will help guide you through the Real Estate Experience. 
Marek and his wife Tamara are the proud parents of two young children and when not working, love to spend time with friends and family in their York Region home.
Marek's number one goal is to provide his clients with a complete package, and satisfaction is guaranteed!  
He looks forward to helping you and your Real Estate Referrals with more business in the future.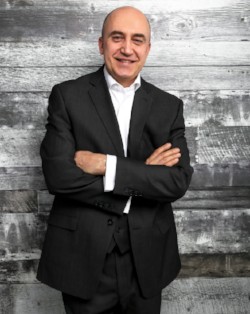 ---
What Our Clients Say
Marek Kloda was a great salesperson, helping me through each step! I would recommend Marek because his support was amazing and sold my place very quickly!
Marek was very helpful in selling our house. He went above and beyond to make it look great and sold our house above the asking price. He was very professional and helpful in answering our many questions and very patient with us as he walked us through the process of selling and buying a house. We would recommend Marek to anyone who is looking for a realtor.
Marek Delivered beyond our expectation. He did his research on sellers and able to get our dream house for $35,000 below asking price. Without his help and negotiation skills we would not be able to move into the neighborhood we are in today. Thank you Marek!