Karen Falla
Building strong relationships is the foundation for success in Buying and Selling Real Estate…
Growing up in Aurora has lead to Karen's passion for Real Estate. She enjoys all that the area has to offer with her family and three children, and wants to share these experiences with you in order to help find your ideal home too. Karen believes that building strong relationships is the foundation for success in Buying and Selling real estate.

In fact, before joining Team Zold, Karen worked as an Inside Sales Representative for a leading packaging company and often won the Top Customer Service Award as voted upon by her clients. Her "customer first" approach has of course carried over to Real Estate as she aims to always provide you with an experience that exceeds your expectations.  
In her free time, Karen enjoys entertaining, cooking for her family, reading with her book club and kids, and getting out to ski whenever possible. Karen is also a coffee aficionado and is always up for sharing stories over a good cup of "Joe"!

So whether you're a First Time Buyer or a seasoned Real Estate Investor, Karen is dedicated to providing you with the highest quality service possible. Her personal knowledge of the local Real Estate market is combined with the power of the Team Zold experience! Let Karen assist you in finding your dream property, in a neighbourhood you want, and in the price range that is right for you. Or if you are interested in selling a property, she also has the expertise to help you get the fastest sale possible and at the best price.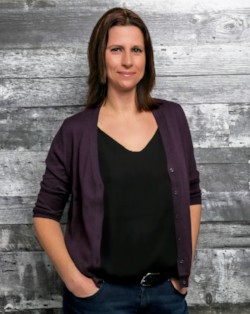 Karen is always available to discuss your objectives and is ready to start working for you. Contact her today as she's looking forward to meeting you!
---